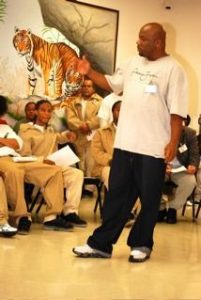 Who We Are
African American men incarcerated at the Washington State Reformatory in Monroe founded the Black Prisoners' Caucus (BPC) in 1972. The men organized Black Culture Workshops between 1969 and 1972.
These workshops laid the foundation for the development of BPC. The organization fosters respect, responsibility, self worth and unity. The BPC stands as a testimony to the potential of the African American community to create a healthier future for ourselves. In spite of the challenges, the men of the BPC have kept the organization moving forward since 1972.
There are active chapters at the following Washington State correctional facilities:
Washington State Reformatory (Monroe) (Est. 1972)
Clallam Bay Corrections Center (Est. 2012)
Cedar Creek Corrections Center
Stafford Creek Corrections Center (Est. 2015)
Washington Corrections Center (Shelton)
Washington Corrections Center for Women (Purdy) (Est. 2018)
Larch Corrections Center
Coyote Ridge Corrections Center
Airway Heights Corrections Center
Washington State Penitentiary (Walla Walla) – in formation
Purpose
Our purpose is to provide a medium for Black prisoners to work collectively to improve our family relationships, our facility, and the communities that we are absent from but still belong to.
Mission
To promote cultural growth and provide incarcerated men and women the tools and platform to confront social issues that perpetuate discrimination, inequality and oppression among prisoners and poor communities of color.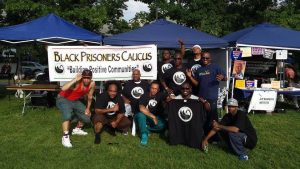 What We Do
Initiate educational activities
Create opportunities to learn about and celebrate the history and culture of African American people
Interface with other groups to support mutual learning, cooperation and appreciation of all cultures
Work to provide a circle of support that includes spirituality, education, emotional support, healing and lifelong goal setting
Work to address individual accountability as well as systemic issues that have led to the incarceration of a disproportionate number of African Americans in the is state and in this country
Work to ensure that women and men returning to the community are sufficiently equipped to support themselves, their families and their communities
What We Are Concerned About
What is happening to the children and families of our communities in our absence
Strengthening our relationships with our children, our families and our communities
Working toward restoration so that those who return to the community and those who remain in prison are healthier and have mindsets of accountability and hope
Reversing policies, practices and legislation that have disproportionately multiple the numbers of African Americans in the criminal justice system
The inequities that occur in our society that breed an inhumane environment
This mis-education and under-education of people in our society
The creation of effective spiritual, economic, educational, health and mental health efforts and opportunities that will make our communities healthier and keep people our of prison